NOTE: iPartner has been fixed for macOS in version Screenwriter 6.5.  These instructions are still relevant for setting up iPartner, however.
In order for a tool like iPartner to communicate across a router, such as Apple's Airport base station, the port that iPartner uses must be "port forwarded" (explained below).  This port forwarding must take place on BOTH ends if both ends have a router.


STEP 1:  OBTAIN LOCAL IP ADDRESS:

First, it is important to know what the user's LOCAL IP ADDRESS is.  Screenwriter itself can provide this information: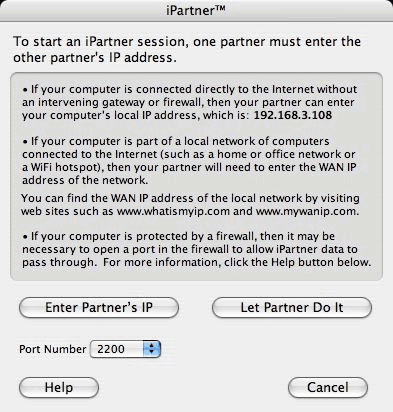 In the above example, the local IP address is 192.168.3.108.  Note that typically local IP addresses begin with either 192 or 10.


STEP 2:  OBTAIN PUBLIC (WAN) IP ADDRESS:

To obtain the WAN/PUBLIC IP address, the user can go to the web site:

http://www.gotomyvnc.com/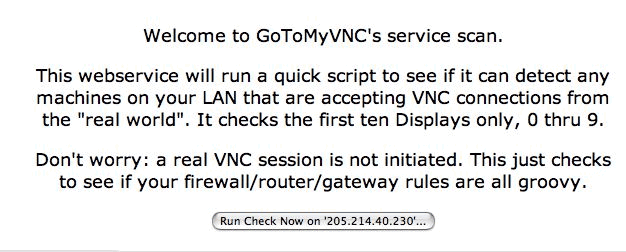 The button will contain the PUBLIC IP address.


An ALTERNATE method to obtain BOTH IP addresses is to get a free Dashboard Widget, such as NetworkStat (available on Apple's widget site), which will show that information: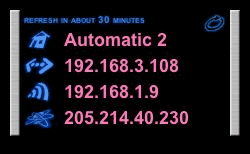 STEP 3:  MAP PORT 2200 FOR THE APPLE ROUTER:

Now the user must run Apple's Airport Admin Utility: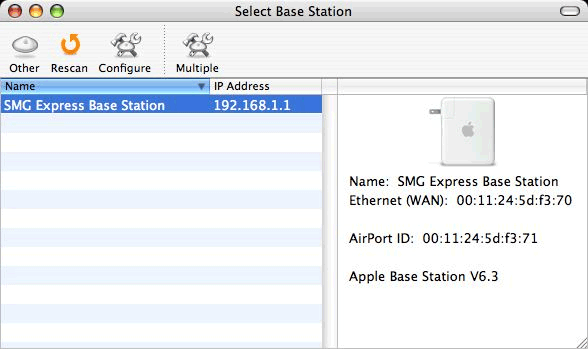 Select CONFIGURE, then select the PORT MAPPING tab: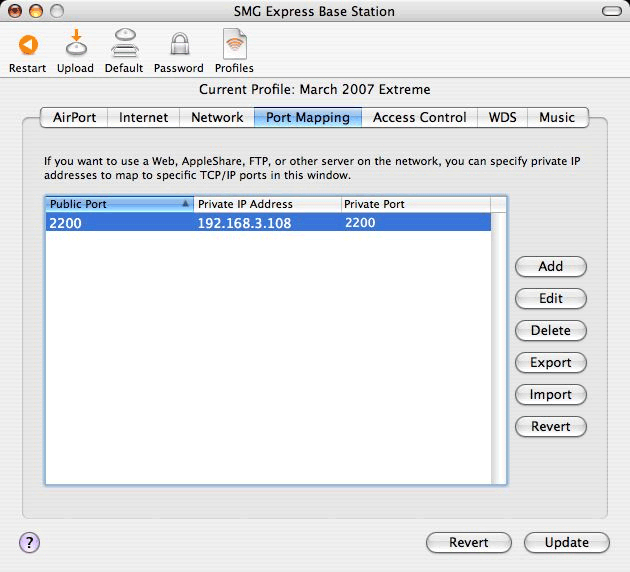 The user must ADD an item to map public port 2200 (or whatever iPartner port they wish to use) to private port 2200, using the private address of their Mac.  Below, I've done just that: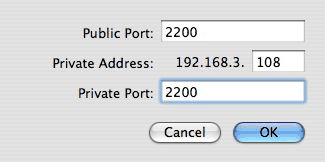 The user must press the UPDATE button and wait for the Airport base station to restart.
Skip to step 4.


STEP 3b:  MAP PORT 2200 FOR THE APPLE ROUTER (OS 10.5)

If you are using Mac OS 10.4 or below please use Step 3a above instead.
Now you must run Apple's Airport Utility:
Press MANUAL SETUP.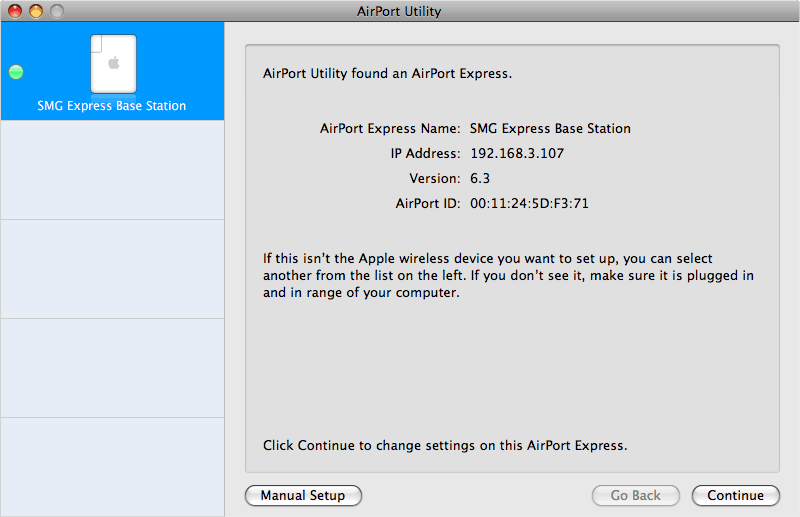 Press ADVANCED ICON.
Select the PORT MAPPING tab.
PRESS the "+" to add a port map: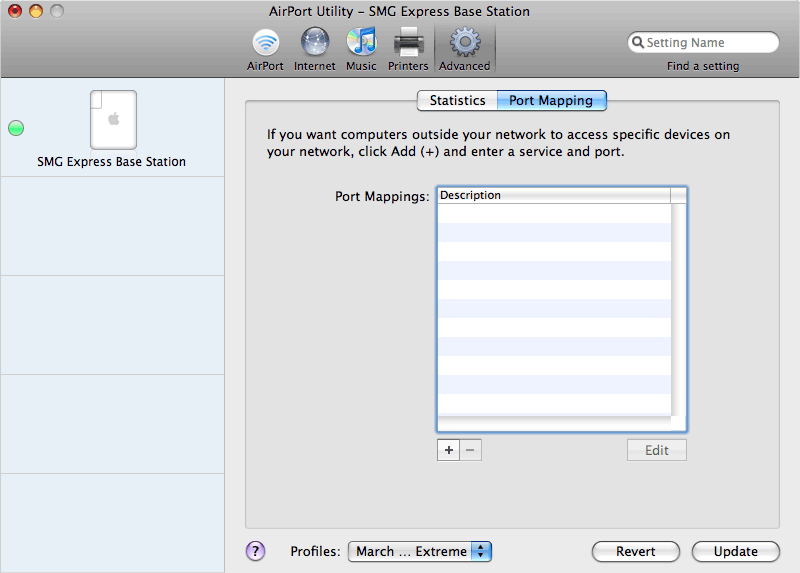 Enter the following information, substituting your private IP address instead.
Click OK.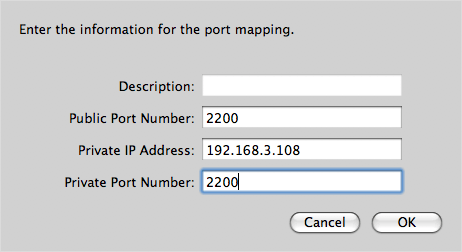 STEP 4:  TRY IPARTNER AGAIN

iPartner should now work.  Users should try connecting either way if initiating from one direction doesn't work.


STEP 5:  POSSIBLE ISSUES:

1) If the user's airport serves more than one computer, then it iis possible that the local IP address they port mapped may not be assigned to their computer at another time (e.g. The follow day).  In that case, the user will either have to change the port mapping, or they can assign a STATIC IP address to their computer (beyond the scope of this document).

2) Generally, the user will need to turn OFF their APPLE OS X FIREWALL (System Preferences, Sharing Panel, Firewall Tab).  In the picture below, the firewall is ON, and the user should press the STOP button.  Alternatively, they may need to add a new port to be opened for the OS X firewall, using the NEW... button.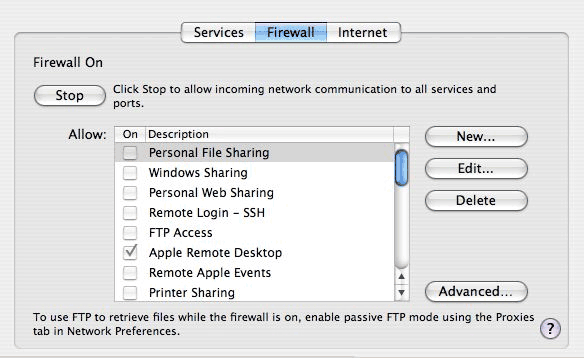 3) Some cable or DSL modems may have their OWN firewalls which occasionally need to be turned off.
Tag: Movie Magic Screenwriter 6