When installing Screenwriter 6 for Windows, the installer may appear to stop, hang or freeze as shown below.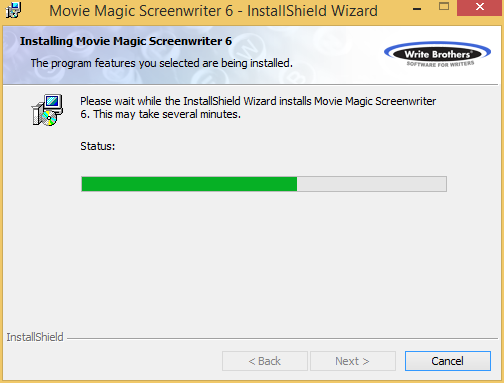 There is a dialog for the Microsoft Text-to-Speech Engine license agreement dialog that is hidden by the installation progress window. Hover your mouse over the icons on the taskbar until you find that license agreement dialog. Click on that icon to bring the window to the front.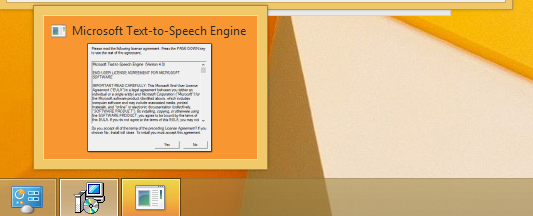 Click Yes to accept the license agreement.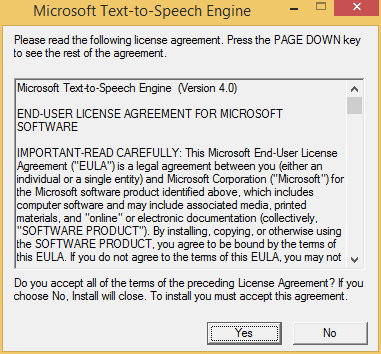 After accepting the license agreement, the installation will finish.