NOTE:  THIS ARTICLE HAS BEEN RENDERED UNNECESSARY since the introduction of Dramatica Story Expert v5.3, which is fully High Sierra compatible.  Please click on the following link for directions on updating to v5.3:
LINK:  Updating from Dramatica Story Expert 5.0 to 5.3
---
Please carefully follow these detailed instructions for two additional install steps for getting Dramatica Story Expert to work on High Sierra.  Rest assured it CAN be installed and DOES work -- there are just a couple of steps you need to take.
You probably got a message that says: "Required software extensions are missing":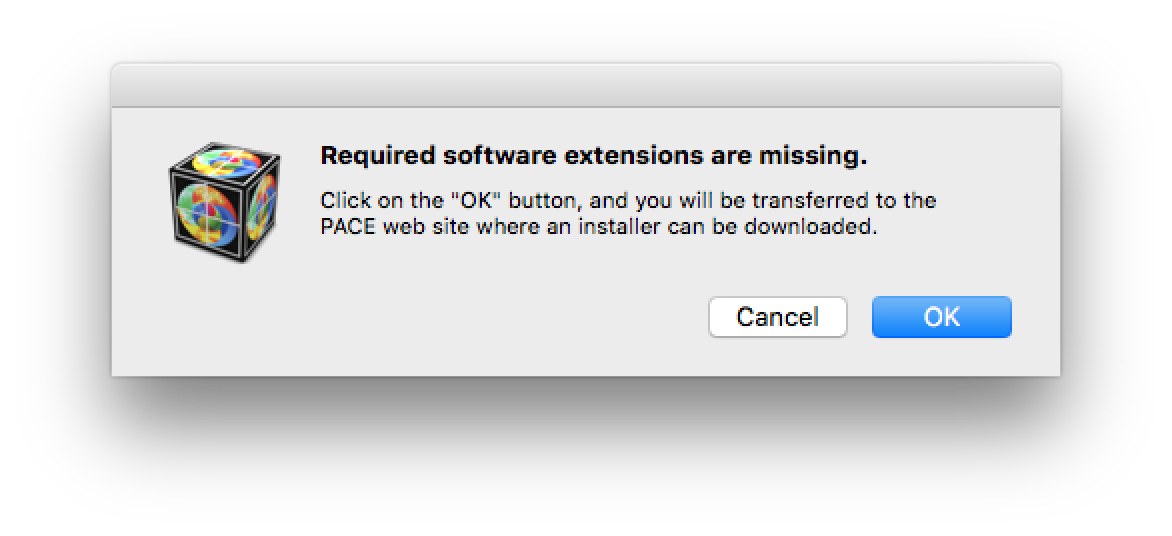 ...or "Fatal Error - Dramatica Story Expert Mac".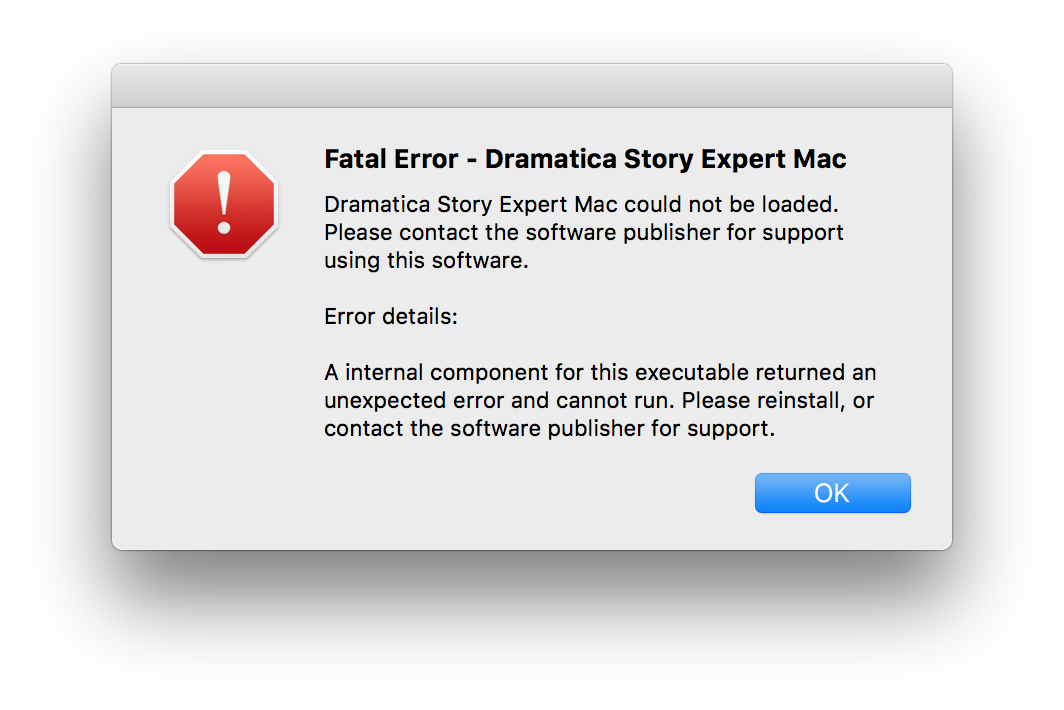 DON'T WORRY -- if you carefully follow the instructions below, all will be good:
VERY BASIC INSTALL INSTRUCTIONS FOR HIGH SIERRA:
In the following installations, ignore all warnings that refer to "expired certificates".
STEP #1 - DOWNLOAD AND INSTALL VERSION 5.0.6
We recommend downloading and installing Dramatica Story Expert 5.0.6, from this download link.
If you presently have version 5.2 installed for now, you need to throw it in the trash and re-install 5.0.6.  Make sure it is version 5.0.6 that you have installed before moving on to step #2 (use the Finder's Get Info command to see what the /Applications/Dramatica Story Expert/Dramatica Story Expert.app version is).


STEP #2 - DOWNLOAD AND INSTALL INTERLOK EXTENSIONS
Once you have the 5.0.6 version of Dramatica Story Expert installed, you need to download this additional installer: InterLok Extensions.pkg. 
When you run this installer, you might get a warning about "a certificate that has expired."  Ignore that warning and press the CONTINUE button: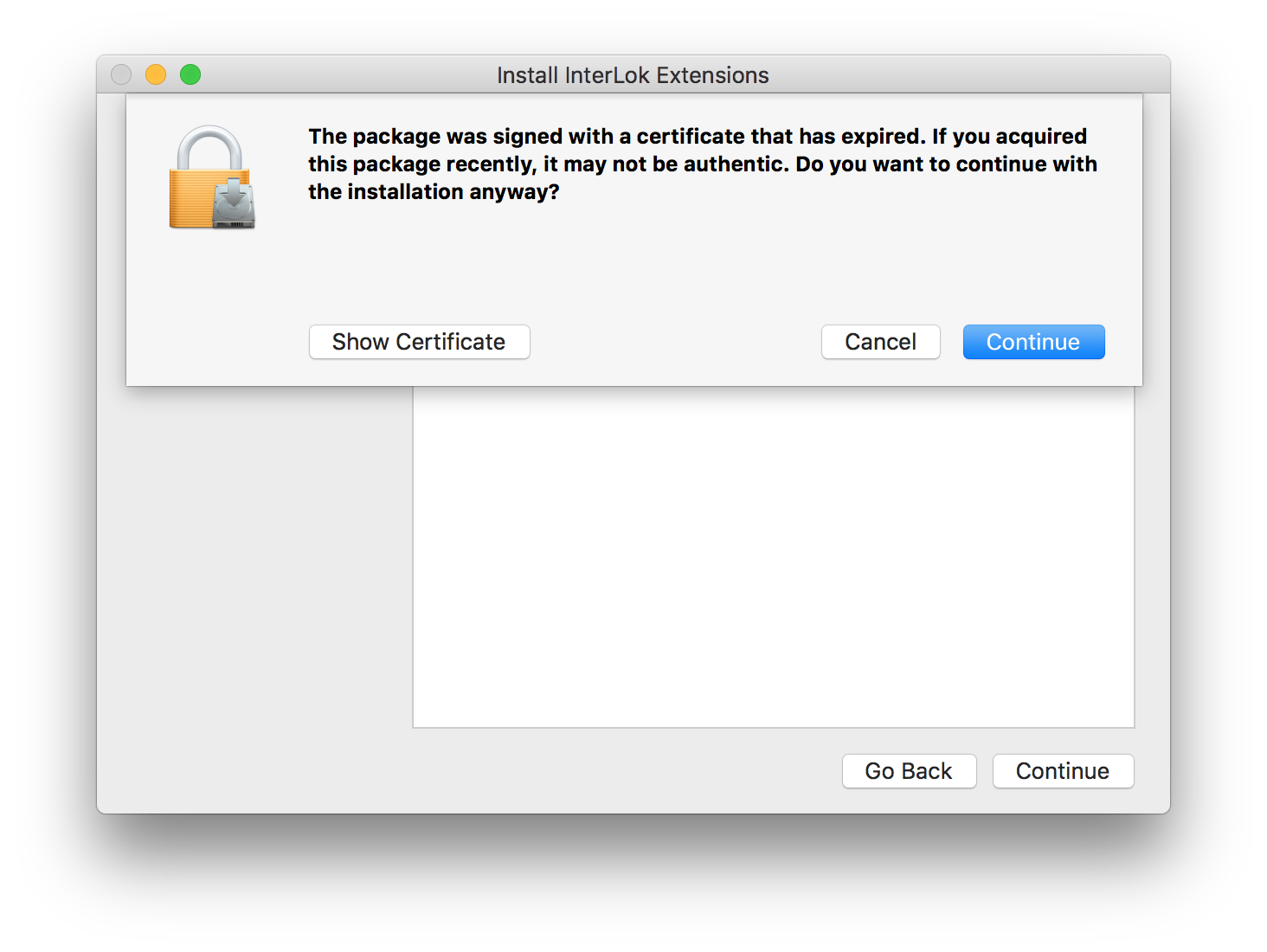 NOW -- and this is important -- you need to go into the System Preferences and open the "Security & Privacy" panel.  There you will see a new option near the bottom, labeled:
"System software from developer "Legacy Developer:Paceap" was blocked from loading."
...and you will see a button, "Allow".  Press that "Allow" button: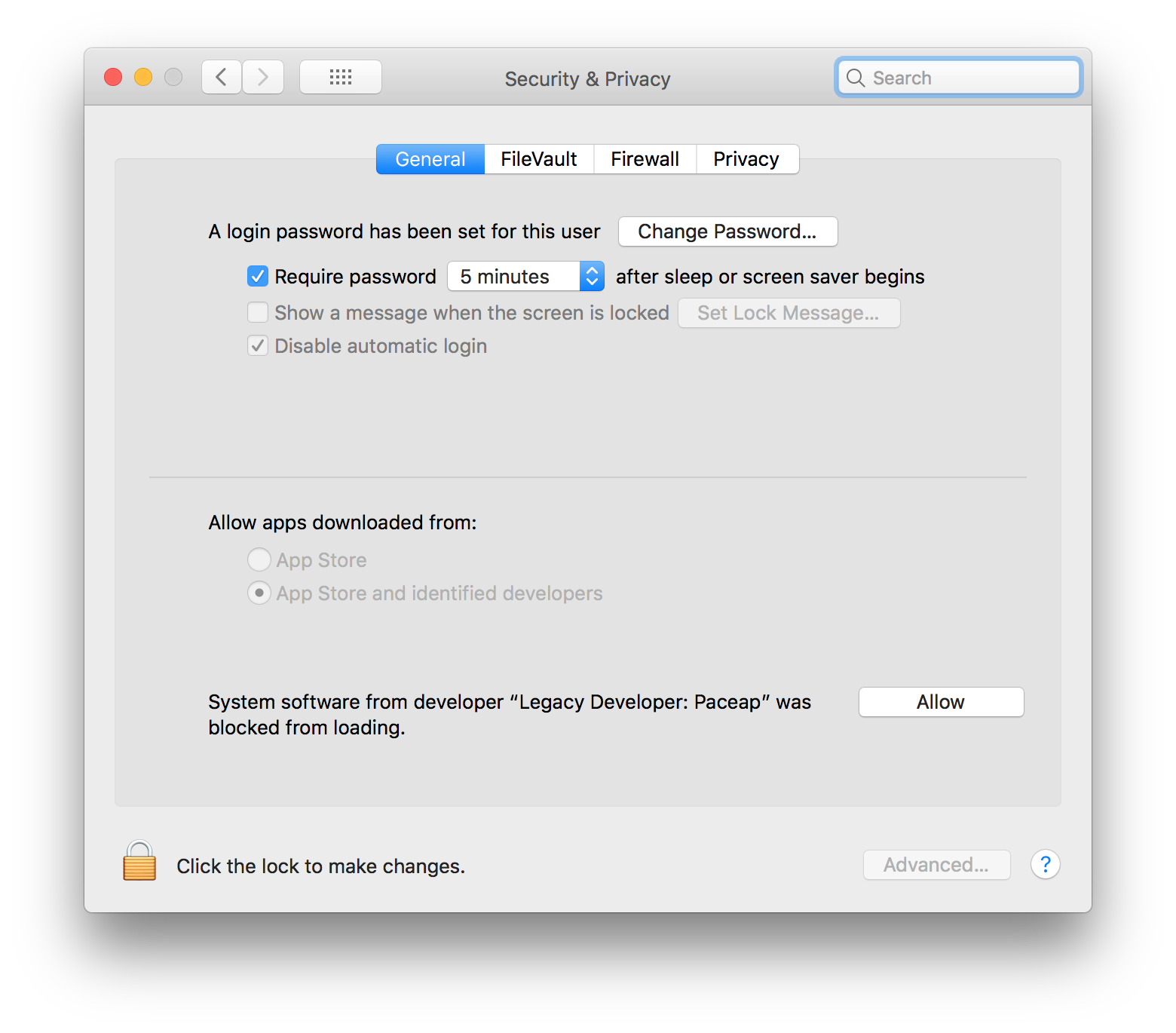 You should now be able to launch and activate Dramatica Story Expert on your system.
Write Brothers Technical Support
Tags: Dramatica Story Expert, PACE InterLok,