If your screenplay text looks too light, either on-screen or when you are printing, then you need to make sure you are using Courier MM Screenwriter as your screenplay font for ALL SCRIPT ELEMENT TYPES.
HOW DO I SET MY SCREENPLAY FONT TO COURIER MM SCREENWRITER?
1)  Go into the FORMAT > Element Styles dialog.
2)  Look at the Font setting for ANY screenplay element type (Action, Dialog, Scene Heading, etc.).  It should be set to Courier MM Screenwriter.  If it isn't, select Courier MM Screenwriter from the Font menu: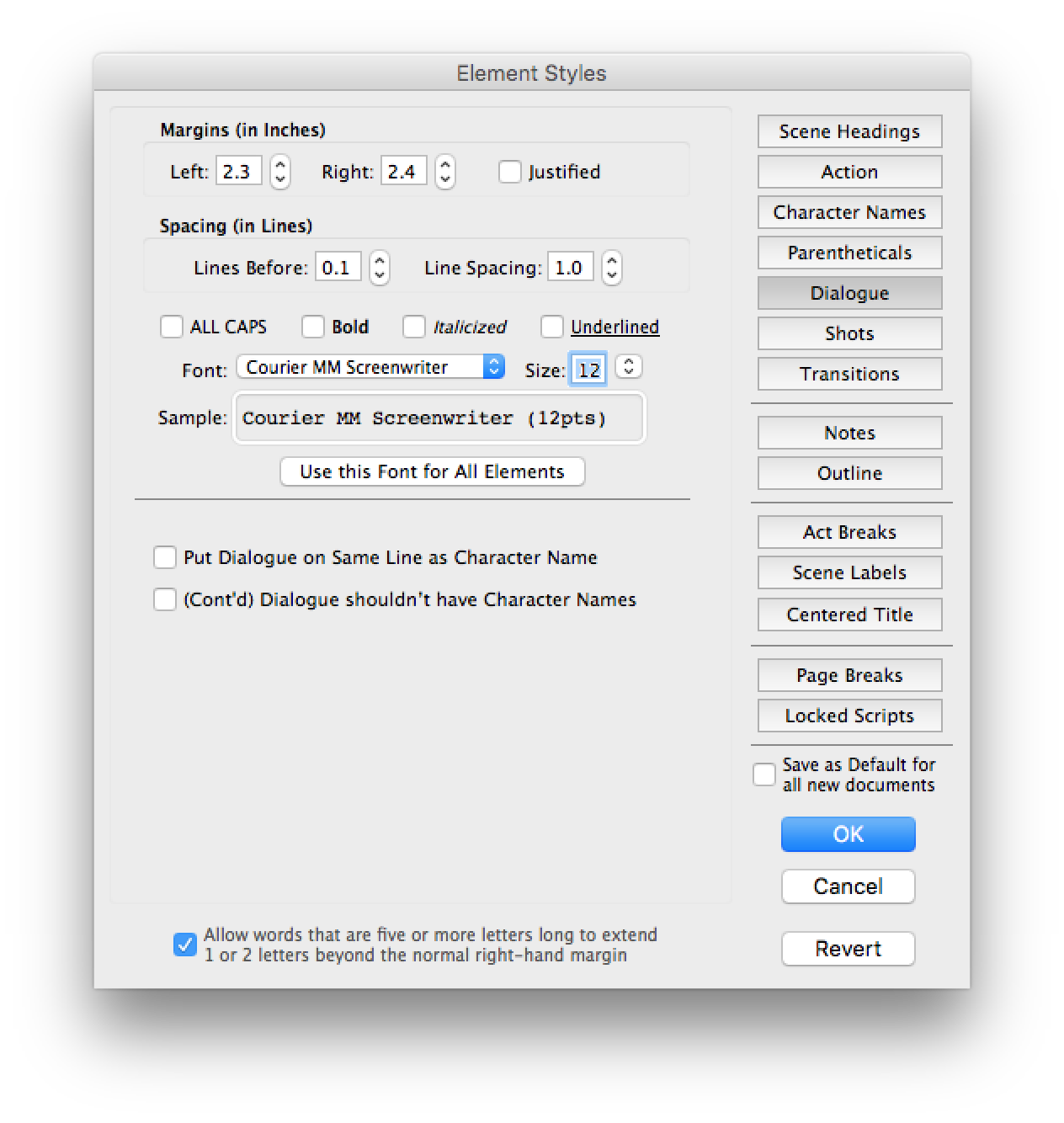 3)  Press the button "Use this Font for All Elements".  You will get this alert: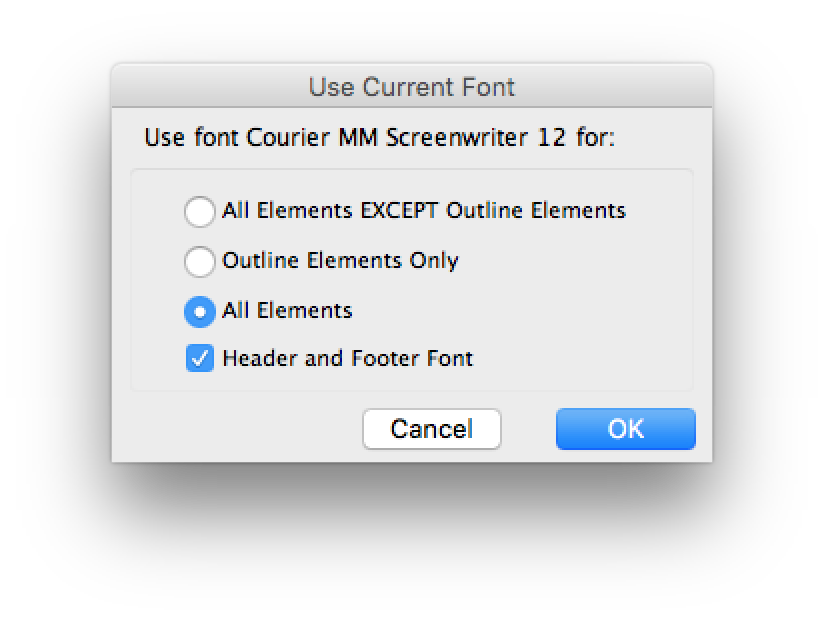 Normally, you will select "All Element".  The exception would be if you have custom font choices for your Outlining Styles that are NOT Courier.  In that case, choose "All Elements EXCEPT Outline Elements" so you maintain those same fonts.
Your script should be noticeably darker.
IMPORTANT NOTE WHEN PRINTING TO PDF:
When generating a PDF, we suggest you use the Print commands (as described below), rather than the FILE > EXPORT TO > Adobe Acrobaty (.pdf) command:
On Windows, please see these instructions.
On Macintosh, use normal Macintosh Print command and the PDF > Save as PDF menu (in the lower left corner of the Print dialog).  DO NOT use the FILE > Export To > Adobe Acrobat (.pdf) menu command.