Have you just tried to save, and Screenwriter either crashed, or failed to create a document where you expected it to be saved?
Screenwriter 6 / 6.5 on the Macintosh wasn't very good with alerting the user when a file couldn't be saved due to a lack of write privileges.  Please check the permissions on the folder you are saving in to by selecting that folder in the Finder, and then doing the FILE > Get Info (CMD+I) command (you may need to expand the downward facing triangle in the Sharing & Permissions section):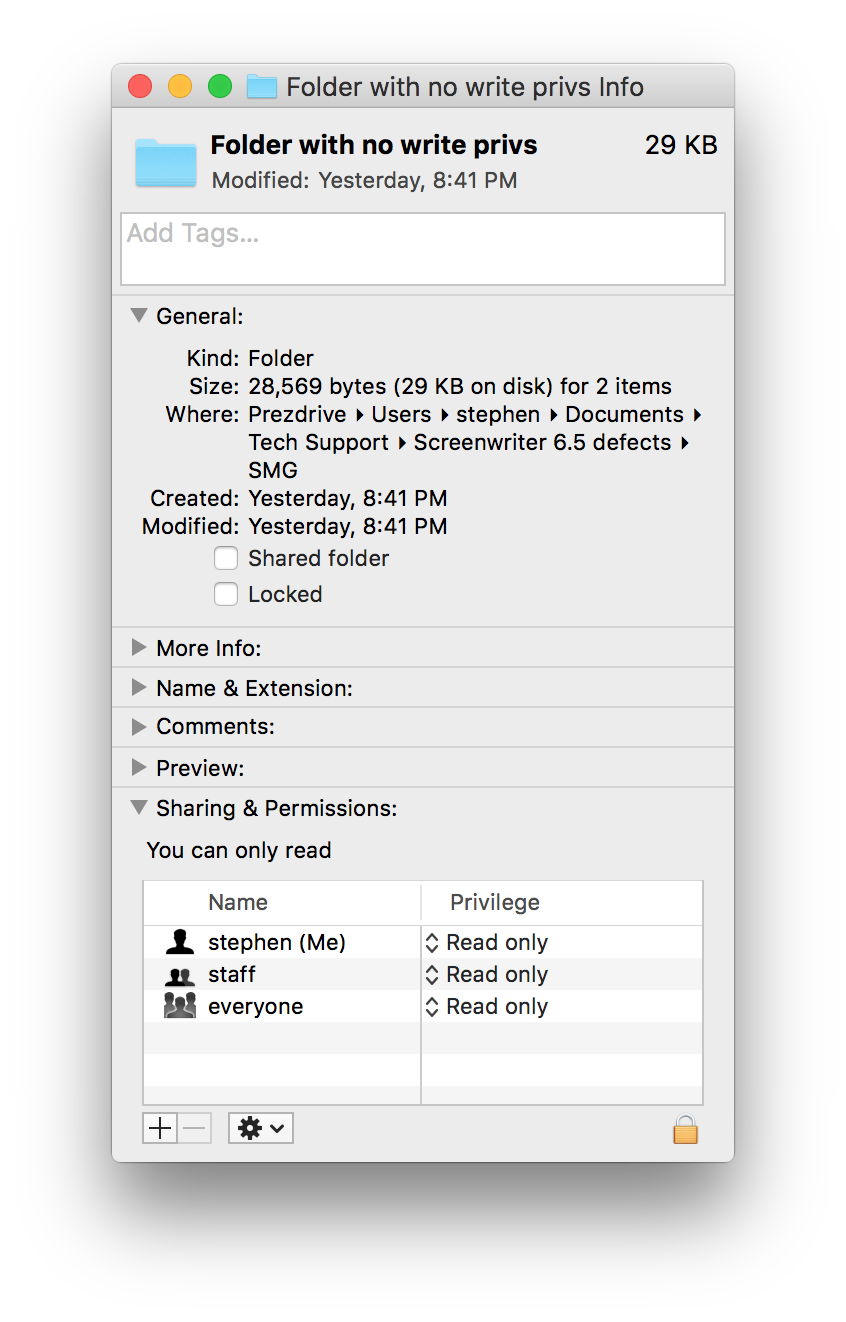 There should be at least a user -- YOUR user -- that has Read & Write privileges.  If not, you will need to add it using the "+" option on the lower bottom of the window.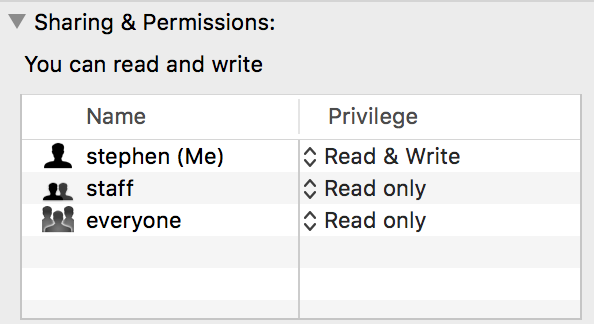 The crash has been corrected in upcoming Screenwriter 6.5.3.x
Tags: Screenwriter 6, Screenwriter 6.5, save crashes, permissions, privileges