If you've tried to export a Movie Magic Scheduling .sex file and received an Assertion Failure like this: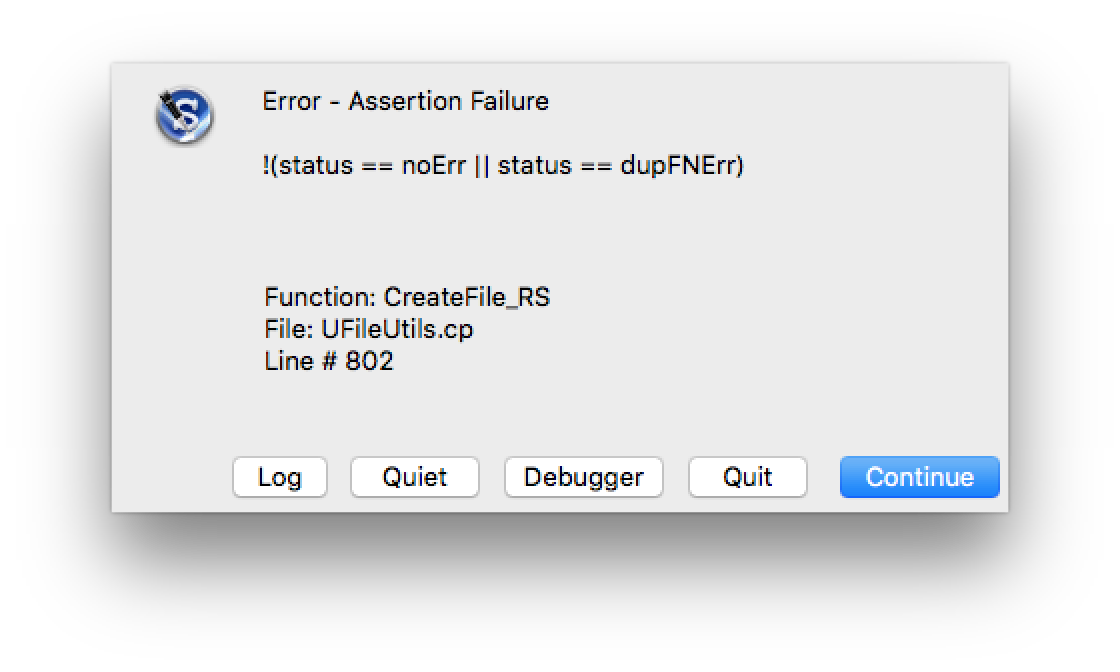 The cause is probably due to you trying to save the document into a location where you do not have write access privileges.  If you press Continue, you will probably get the following second Assert: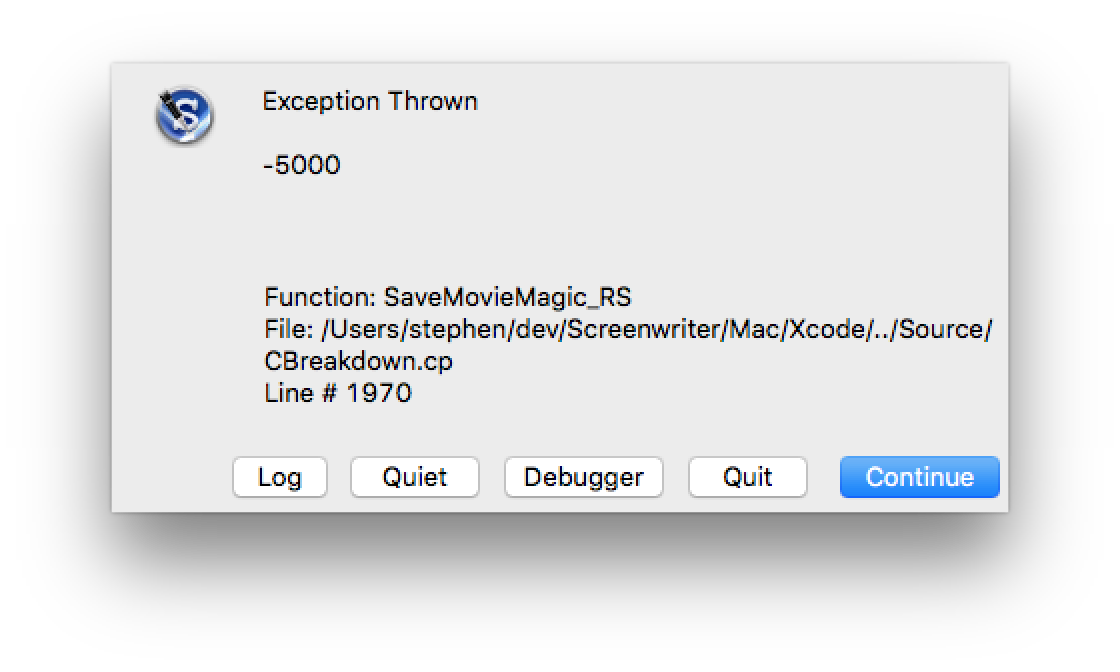 And finally, if you select Continue again, you will get this warning: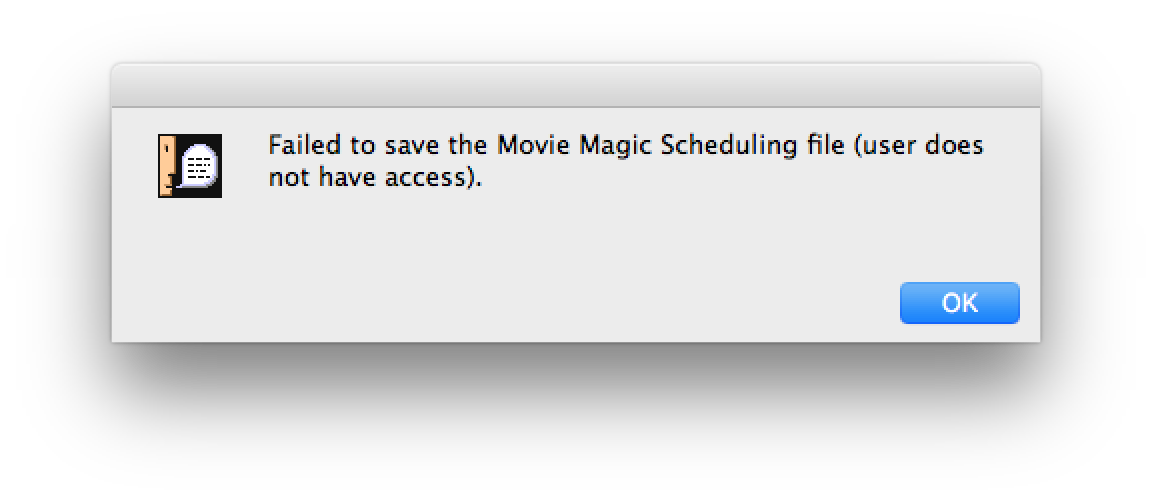 The solution is to make sure the folder you are writing to has write access privileges.  Use the Finder's Get Info window to set those.  Make sure your user name is listed as the owner of the folder.
The two Assertion Failures, shown above, have been corrected in the Screenwriter 6.5 upgrade.