FOR MAC SCREENWRITER USERS ON NEWER VERSIONS OF MacOS
For some reason, unknown to us as this time, you may get the "Screenwriter" is damaged and can't be opened error message when launching Screenwriter after installing.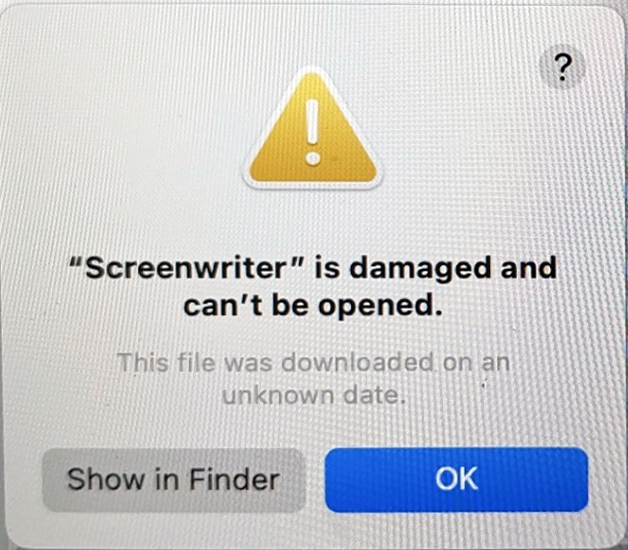 Fortunately, here is the simple fix:
Control-click on the Screenwriter program icon

Select "Open" from the context menu.

An alert will come up that has three options, one of which is another OPEN button.

Select the Open button

Screenwriter will open and the issue will be solved.