Did you just use PRODUCTION > Start Next Revision to move to the next color (for example, from BLUE to PINK, and now you see you have several small A-pages throughout your script, even on pages you haven't revised?
This is most likely due to having an EXTRA BLANK LINE in the setup of your LOCKED HEADER.  If you look at the header during the lock process, try clicking to the right of the farthest text character you can see (in the picture below, we've clicked to the right o the period after the pound sign):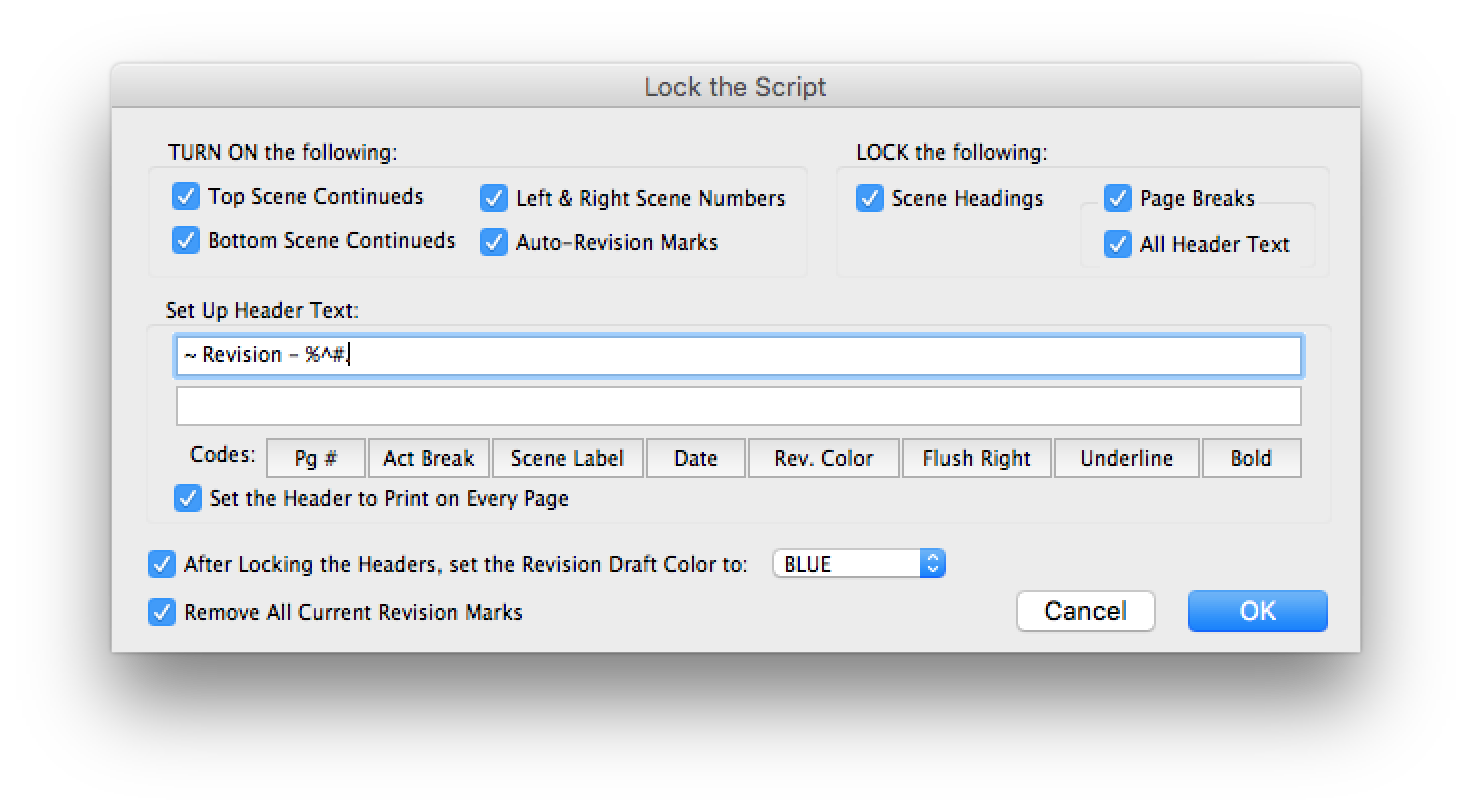 Now press the right arrow.  Does it advance to a BLANK LINE, as so: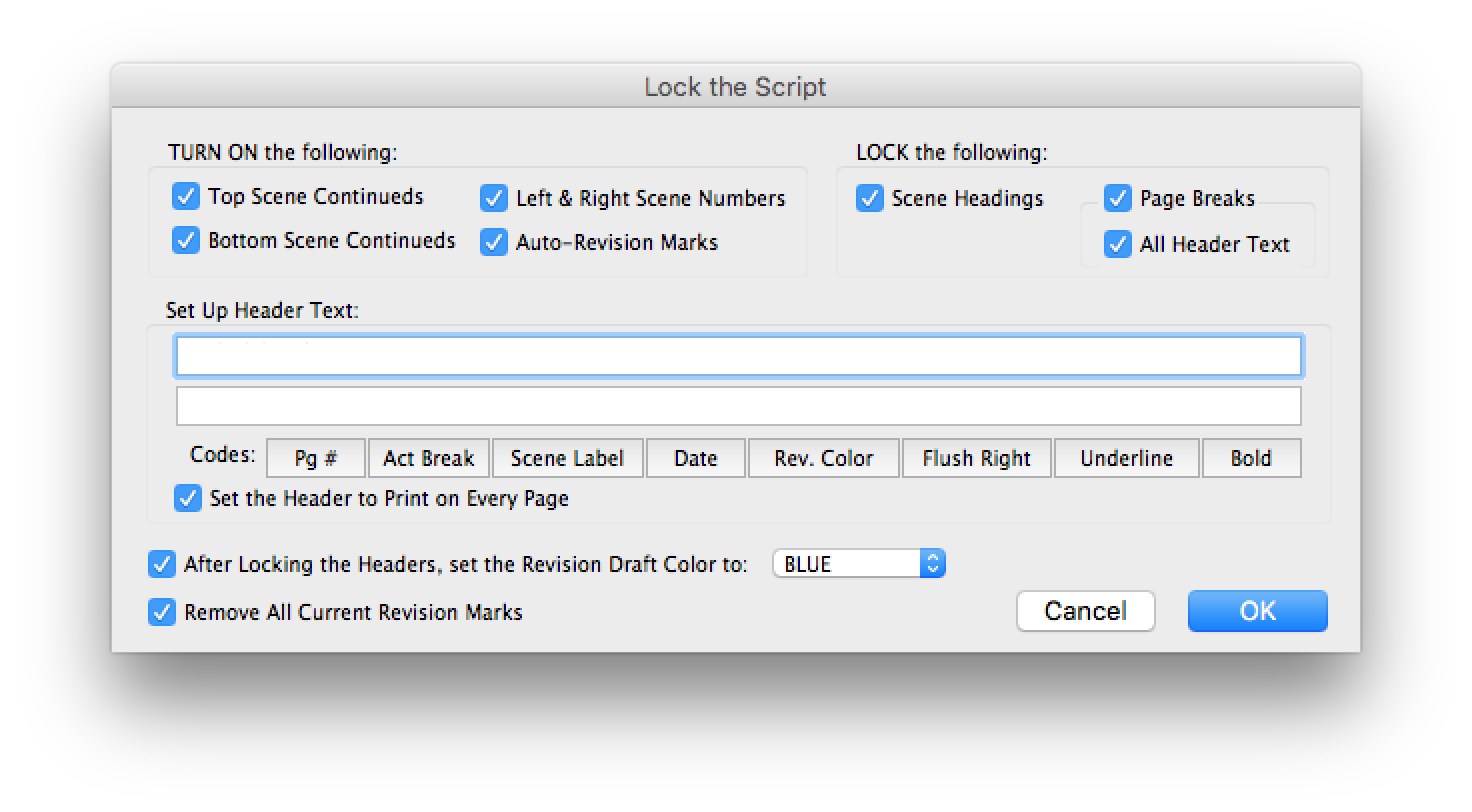 You want to be sure to DELETE this extra BLANK LINE, BEFORE you start your next revision.