Are your document icons incorrect for Movie Magic Screenwriter on Windows?  If so, read on.
Perhaps you had our previous version, Movie Magic Screenwriter 2000/4.x, and did the upgrade to Screenwriter 6.  Now you are seeing that even Screenwriter 6 documents that have a .mmsw extension show an incorrect document file icon.
The solution is to go into Screenwriter's Preferences, by selecting TOOLS > Options, then select the Startup/Files Tab.  You'll see this area near the top:

Press the button "Re-register File Type Associations".  You will get a series of confirmation alerts: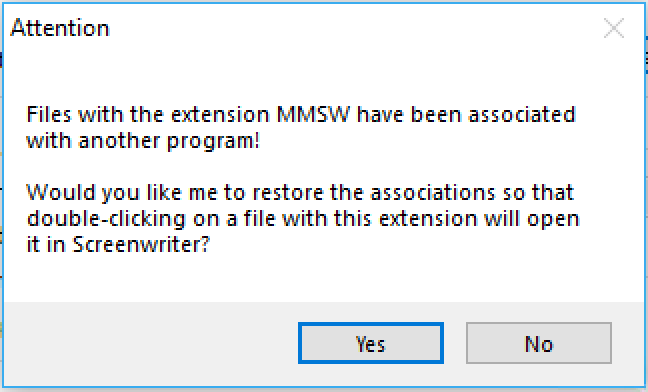 Press YES to each alert.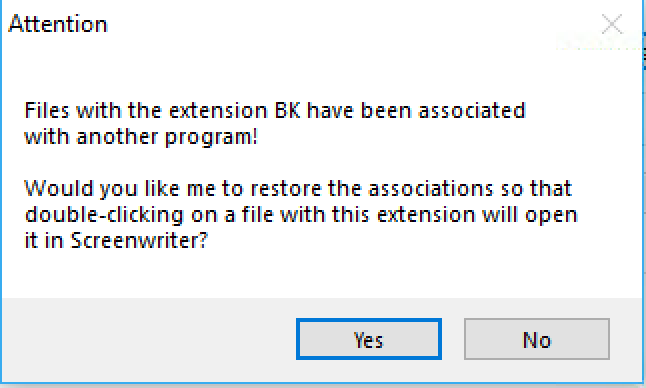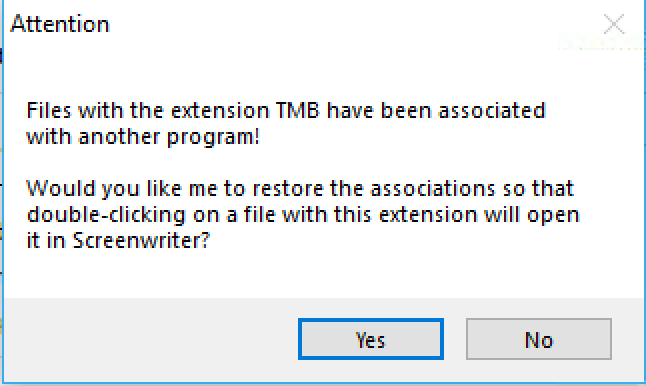 After you quit out of Screenwriter, RESTART you Windows computer.  The incorrect icons SHOULD be correct now.